Denise Naughton of Brand You Media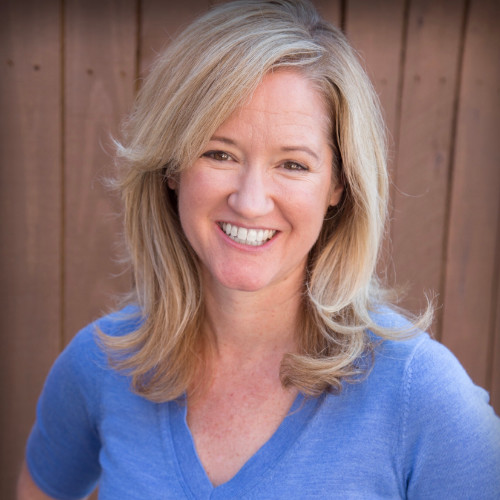 Brand You Media owner, Denise Naughton, has always had a fascination with video. As a child growing up in rural Missouri, video connected her to her favorite team, the St. Louis Cardinals. When she got to college she knew video storytelling was her career path. After graduating, Denise moved to Arizona and began a long career in television broadcasting where she won an Emmy award and received multiple Emmy nominations for her work.
When Denise received the opportunity to work in New York City, she knew she had to take it. She spent 4 years working there as Executive Producer of a national entertainment news show with 3.5 million daily viewers and multiple 1-hour national specials.
After all that, Denise still felt something was missing so she quit and returned to her roots in Missouri to tell stories about the area and its entrepreneurs. In addition to Brand You Media, Denise is also the Founder of STL Verified, which shines a light on the hidden gems in St. Louis.
Show Highlights:
(3:18) How did Denise end up doing videos?
Denise left traditional television because she wanted to tell more authentic stories, stories about people who were passionate. People who would quit their corporate jobs and bet on themselves. She found these people and their stories unique, with an individual personality, and she knew that these were the authentic stories that she wanted to tell and share.
(5:41) What led her to New York?
As a country girl, Denise never really envisioned herself moving to New York. At the time that she was working in Phoenix Arizona, Denise had done and produced every type of local television production. The next step for her would have been management, but not wanting to lose the creative element of her career, she ended up taking an opportunity to produce a show that was based in New York.
(14:36) How did the production experience she gained in New York influence her work in St. Louis
Denise feels that it actually directly influenced her work in St. Louis. While working as an executive producer for an entertainment news show, she was asked to produce a one hour special on the life of Prince. Although she was working crazy hours, she always felt excited to work on this and put the story about the star's life together. So this leads her to her next step, which was the storytelling element.
(19:36) How to transition from top-level broadcasting to local production?
She does not really feel that it is that different. For Denise, a great moment was when she realized that everyone is trying to figure out social media, and at the end of the day, it is just media. Although the content differs, there are great similarities between social media and television stations. The only difference is that now, you can engage with the audience in real-time.
(20:35) What type of success Denise has had with Facebook videos and why?
At the start of Small Business Week Denise really hit the ground running. Already being trained by working in the news industry to turn out stories quickly. She realized that this was a great opportunity to market herself, and showcase her skills. With simple engagement, she generated a lot of great responses, and before she knew it, her engagement skyrocketed.
(22:10) Her secret formula on what to produce.
Denise explains that for her it is always about providing great value. She says that not everybody is going to be able to be a storyteller, especially in their own business, because it's just really hard to tell your own story. She says you need to move out of the sales mentality and share the same information you share in person on the video also.
(28:58) How Denise helps clients who have a small budget?
Denise says that companies need to find or set aside budgets for videos, the numbers that show the return on investment are out there and you can't deny the statistics that everyone is predicting. So many people are trying to do a video on their own, and the transition in the market is clear. These self-made videos are not always great quality, and now is the time to spend some money to get it done right, and get ahead of the competitors.
(39:17) What should you focus on when telling your own story?
Denise says you should look at how many competitors are there in your region. What sets you apart, how are you different from others out there. Look for the gaps in the industry, and how you can provide what is different, needed, and sets you apart from the rest!
(46:35) Denise's tips and tricks for getting great sound.
She explains the importance of having both good quality video and good quality sound. Denise says that there are some really great tools out there that can be used which cost as little as $30. From Lapel mics to Shure mics that cost about $150 which have amazing sound and plug straight into your phone.
(50:40) Her one tip that the audience can use right now?
Denise says it's really having a plan, you know, know what you're going to talk about before you go in and identifying your beginning or middle and your end.
(51:40) What should the next generation focus on?
She says that you should just focus on doing what you love. You know this world is changing so fast. And we, these new generations are so outside the box thinkers, and she thinks it's amazing what they can create. So just dive into it and experience every opportunity that you can, and see what you like, and go for it and know that you can change your mind if you want.

Connect with Denise LinkedIn
Follow Denise on Twitter
Check out Brand You Media